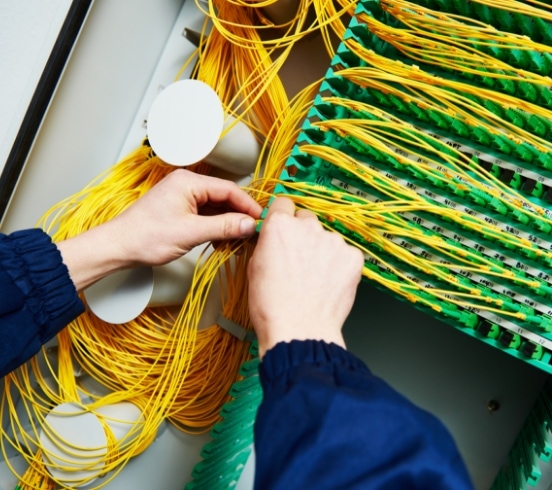 All your cabling needs handled by the experts
IT networks are an important asset for your business and your technology cables are a crucial piece of this infrastructure. So it should come as no surprise that poorly installed and mismanaged cables leads to erratic performance and network downtime, which in turn lead to work stoppages, lower productivity, and frustrated employees.
Your Dallas business doesn't have to deal with these scenarios if you choose to partner with JabberComm for your structured cabling needs.
Our team of cabling experts have years of experience in designing and implementing various kinds of workplace cabling solutions. From fiber optic cable installation to cable management and rack cleanups, you can count on JabberComm to get the best out of your cables, boosting your network uptime and technology performance.